PORTALLAS is a series of YA Fantasy/Adventure novels by Christopher D. Morgan
In book 1, FORESTIUM: The mirror never lies, Joshua's life is on the line as he attempts to navigate through the magical world to find the truth about his father. He and his companions will need to use all their cunning to stay alive and avoid the dark forces of the Goat. Will Joshua find the magical orbs and open the Portallas, a gateway to other worlds, before he is killed?
Joshua sets out to learn the truth about his father. Along the way, he finds friends, enemies, adventure & romance. Most of all, he finds himself.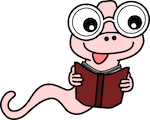 I am currently making arrangements to visit various local schools for Victoria school terms 2 & 3 here in Melbourne's South Eastern suburbs. If you would like to discuss a visit to your school, please contact me for further details using the School Visits form on the About page or visit the Schools page.


Another successful Goodreads giveaway promotion has ended. With 1,431 people entering the competition. Congratulations to Travis Smith from Sewickley, Pennsylvania, USA. A signed copy of Forestium: The mirror never lies is now on its way to you now.

Congratulations to
Channel Martin, Northern Ireland
April winner of the autographed hardback copy of Forestium: The Mirror Never Lies.
Channel, your book is on its way to you now!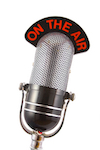 Listen to me discussing Forestium: The mirror never lies with Rita Hartney on her Hot Topic radio show on 3SER Casey Radio.