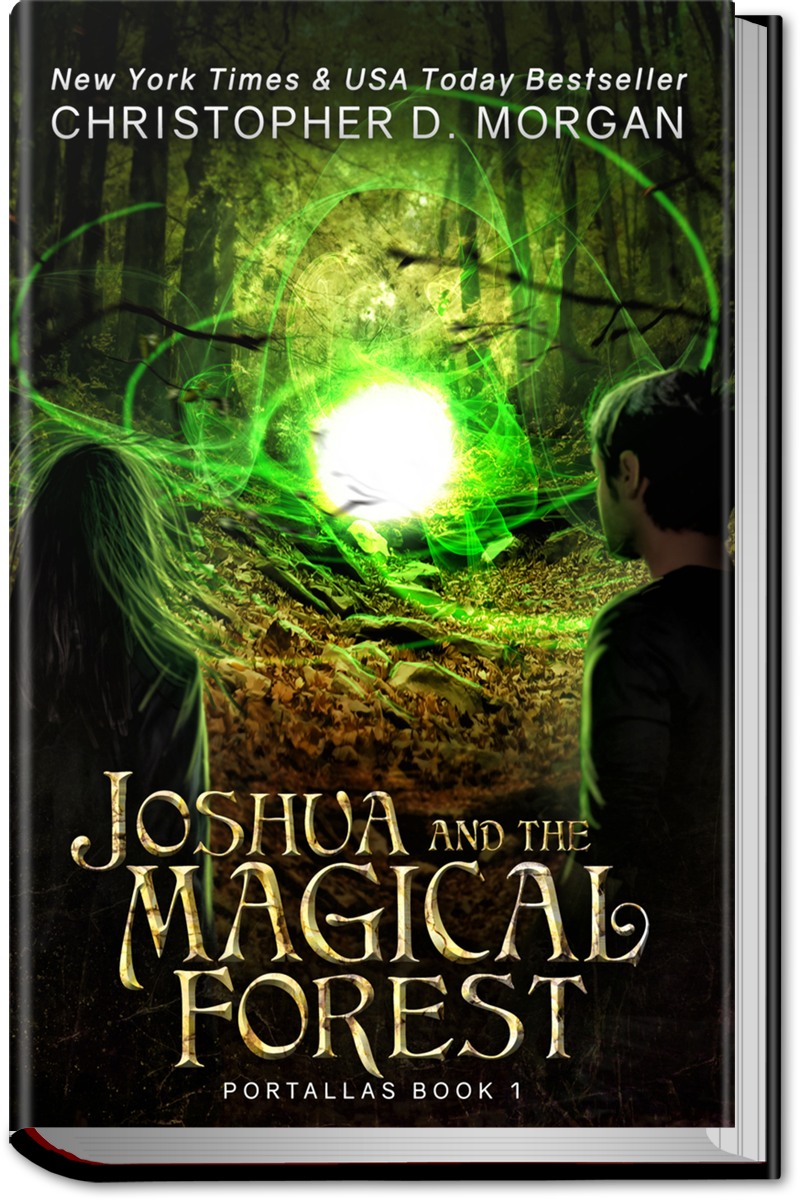 A quest for truth. A looming evil. A forbidden romance.
He's a young man with questions. She's a young woman on a journey. Together they will explore a magical world. As Joshua searches the land for his father, guided by the enigmatic Oracle, dark forces and creatures from the underworld are a constant threat. Joshua will have to make an impossible choice: save the world, or sacrifice the thing he wants most.
Joshua and the Magical Forest is the first instalment in a high fantasy saga by New York Times bestselling author Christopher D. Morgan. This young adult sword and sorcery novel is perfect for readers of all ages who enjoy an exciting story of action, adventure, and budding romance.
A wonderfully enjoyable read.

- Alexandra Johns
Oh this was so enjoyable, I felt like I was traveling with them on their journey.

- Amazon reader
Highly recommended for kids at young as 7 or 8 -- or older than 40

- Anders Bylund
A quick and intensive read. I am looking forward the continued tale in the second book.

- Trina Steffan
The author has put great care into his world-building and it shows.

- Paranormal Romance Guild
This story is awesome!

- ReadingWritings
I would really recommend this book to young adult and adult fantasy lovers!!!!!

- Carla
Such a great story that introduces us to an exciting new world! I can't wait for the next one!

- Angel Lee