For autographed copies, buy from this website.
Autographed Paperback
AVAILABLE SOON!
Autographed Hardback
AVAILABLE SOON!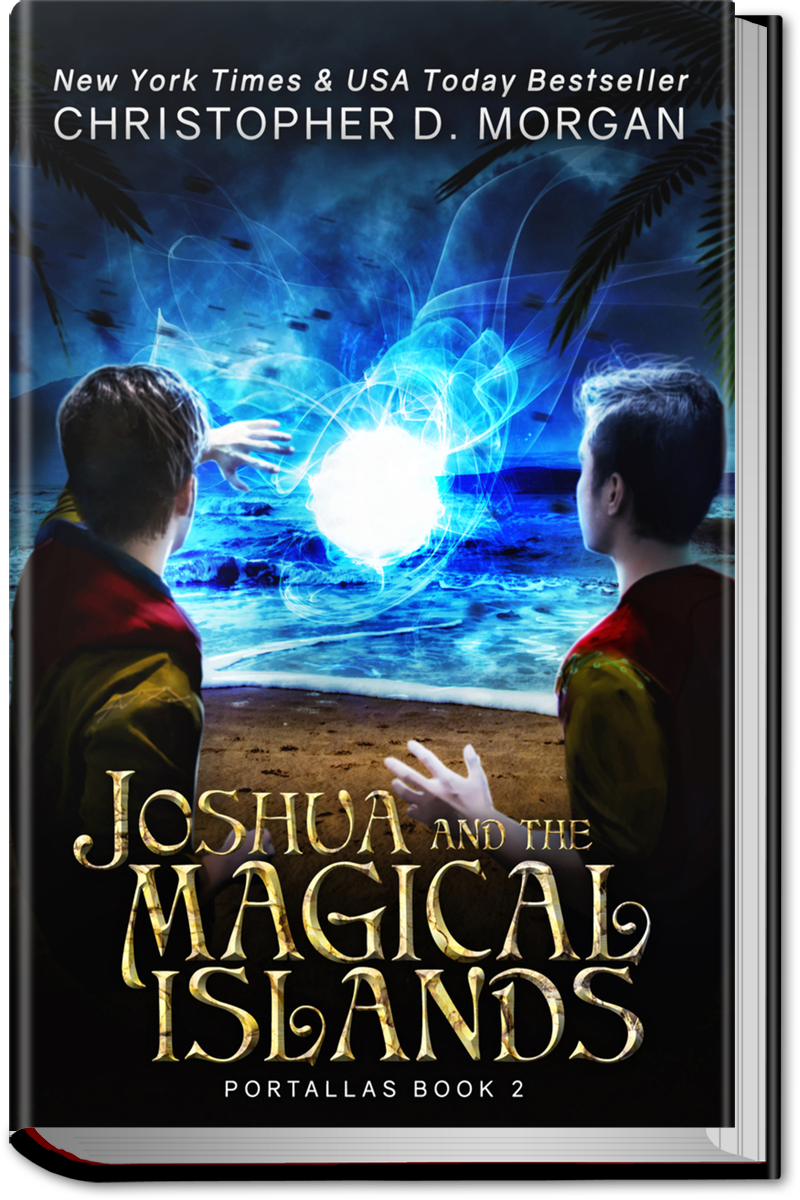 The magical world of Archipelago awaits Joshua and his friends. Will they survive the onslaught of their nemesis and make it out alive?

As an enemy closes in, the stakes are higher than ever.
Joshua and his friends find themselves transported to a new and unfamiliar island realm, where our hero must once again locate three mystical orbs and open the Portallas to help free his people. His mortal enemy is still relentlessly in pursuit, and this time there may be no stopping him.
It isn't just Joshua's life that hangs in the balance, as all who live within the Archipelago are in mortal peril as well. Can Joshua free his people? Will he survive before his nemesis destroys everything? Only one thing is certain: Sacrifices will need to be made.
This Young Adult Fantasy Adventure is the second in the Portallas series. Filled with intrigue and a battle of good against evil, it will resonate with fans of epic quests and magic.
Joshua and the Magical Islands is the second instalment in a high fantasy saga by New York Times best-selling Author Chris Morgan. This young adult sword and sorcery novel is perfect for readers of all ages who enjoy an exciting story of action, adventure, and love.