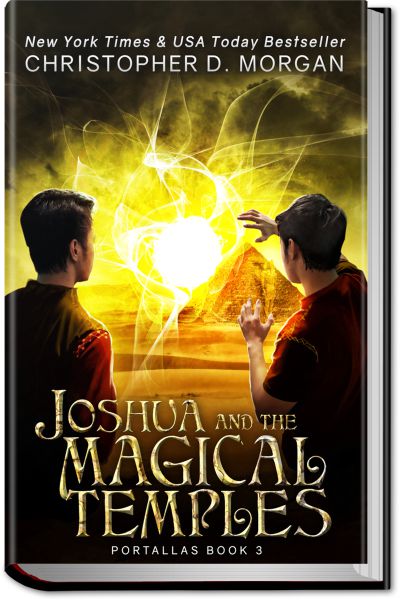 Temples, obelisks, tombs and a magical quest.
A new world to explore
New challenges to overcome
No memories to rely on
Joshua and his friends land in Asteena in the Valley of Edufu, where they find their memories have been removed. Joshua must make his way throughout the land, stopping at temples and avoiding deadly creatures, to restore a critical memory needed to defeat his mortal enemy.
With his mind playing tricks on him, he doesn't know whom to trust. This king is sending him help but not all is as it seems with the power behind the throne.
Do you love a good adventure? Do you enjoy epic battles and magic? You'll love the Portallas series because each book takes you instantly to a new world.